GALICIANTUNES AT WOMEX 22 LISBOA
> Download the catalogue (PDF)
ESQUÍO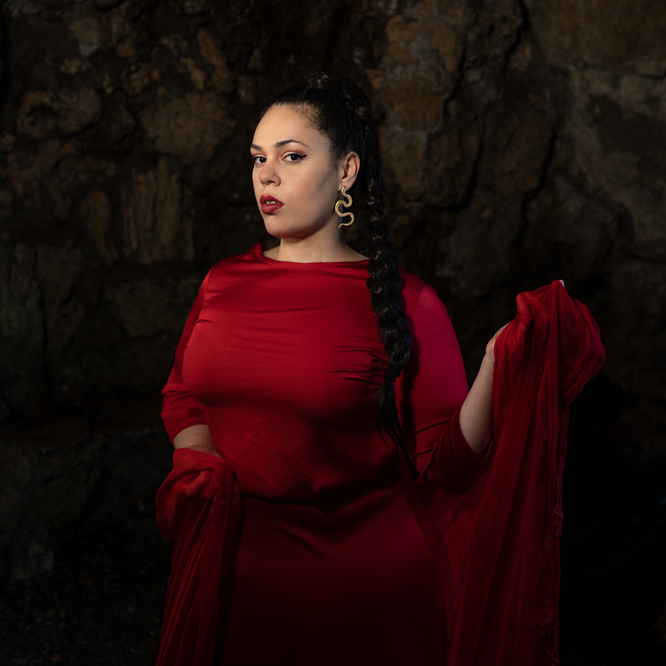 Sheila Patricia
● ELECTRONIC GALICIAN FOLK > Artist on galiciantunes
Galician electronic avant-garde that's born from the different folk languages, Argentine impulse and jazz.
LOSPREGOS / BUDIÑO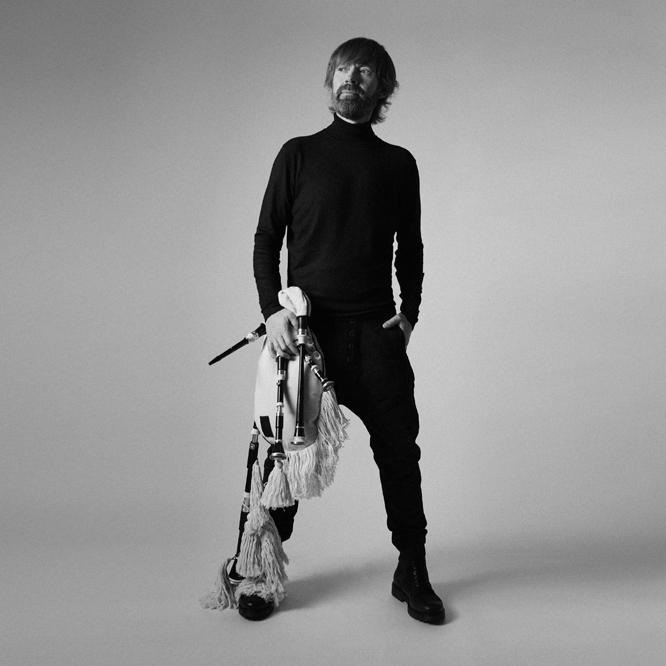 Budiño
● ROOTS > Artist on galiciantunes
Budiño, master Galician piper and creator of impossible melodies that roots his music in Galician tradition subtly mixed with more contemporary sounds. His creations and his fantastic live show have traveled all over the world, recognized by critics worldwide and rewarded with prestigious awards in the genre.
LUNEDA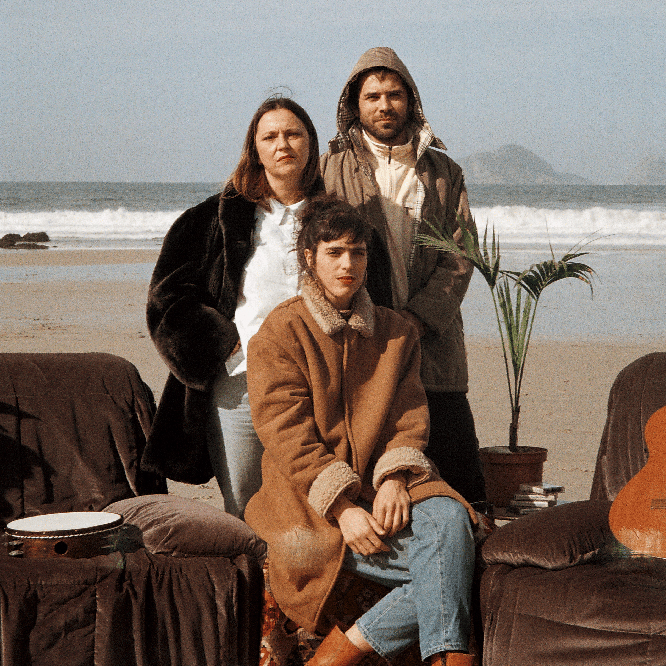 Caldo
● TRAD > Band on galiciantunes
Caldo is a Galician trio that brings traditional music closer to contemporary sound contexts by experimenting with instruments. In this show, they reaffirm their sonority by adding new textures and atmospheres without abandoning the organic sound of acoustic instruments, thus bringing another dimension to the repertoire learned from the oral tradition.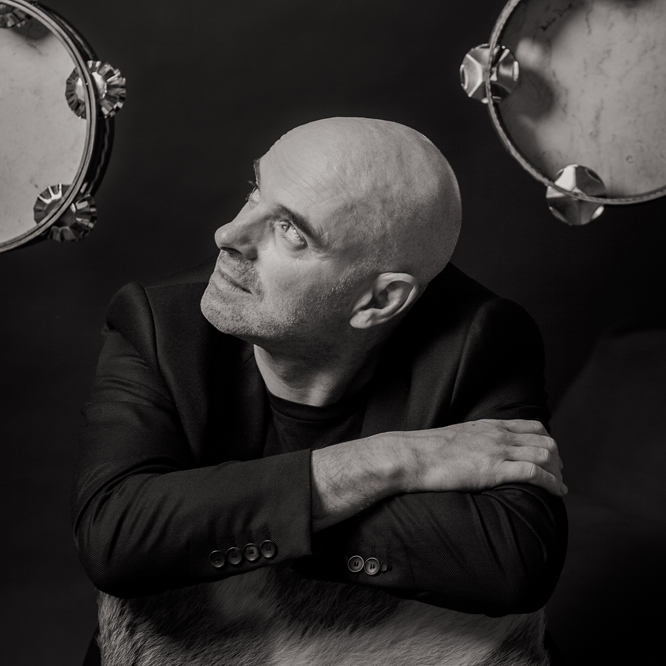 Xabier Díaz
● TRAD > Artist on galiciantunes
Xabier Díaz is one of the most recognised Galician folk musician nowadays. Accompanied by Adufeiras de Salitre, a group of women that are in charge of percussion and voices, updates old forms of the traditional music that Díaz rediscovered for years in small villages and hamlets around Galicia. "As Catedrais Silenciadas", his latest album, is obtaining a widespread recognition among critics and audiences, and it is a sales success.
LYDIA BOTANA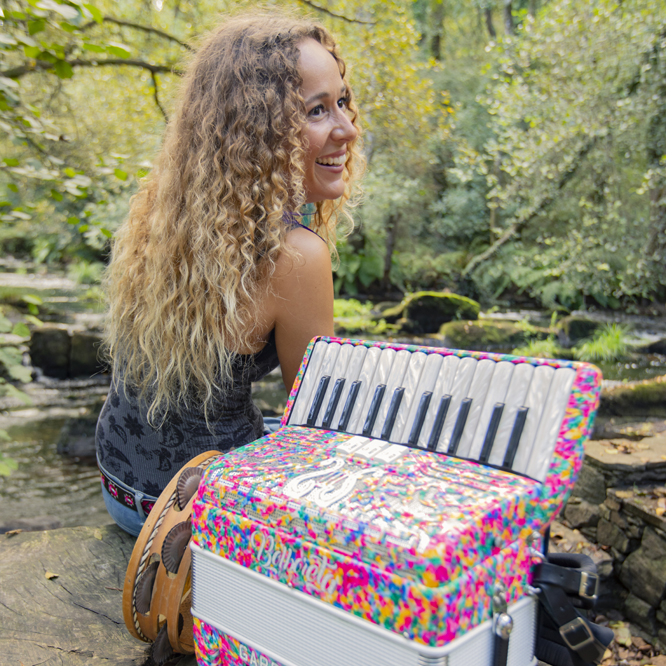 Bolboreta
● ALTERLATINO · FUSION > Artist on galiciantunes
Bolboreta is a music project created by the multinstrumentalist Lydia Botana, a citizen of the world who also plays educational music 'avec muito amore & respeto' for children, mixing all kinds of musical genres, talking about her point of view of life with optimist and sunny music for all ages.
MARE
https://www.mareproduccion.com/
Cuarteto Caramuxo
● FOLK · WORLD MUSIC > Band on galiciantunes
Galician clarinet players like those of the Caramuxo Quartet, who went to the heart of the matter, to the roots of who we are, to take that raw material and give it one, two and three twists.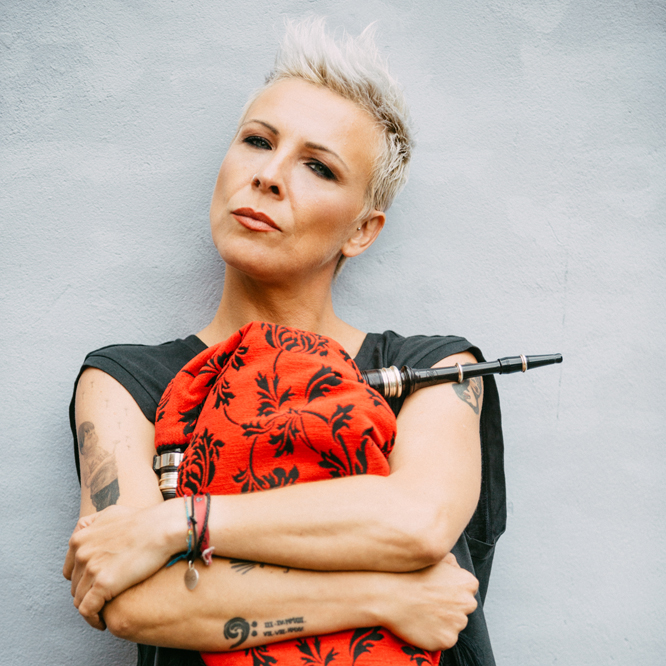 Susana Seivane
● FOLK · WORLD MUSIC > Perfil en galiciantunes
An agile and modern blend that deeps its roots in the dephts of the Galician tradition, leaving its branches rocking in the winds of changing times.
MIRMIDÓN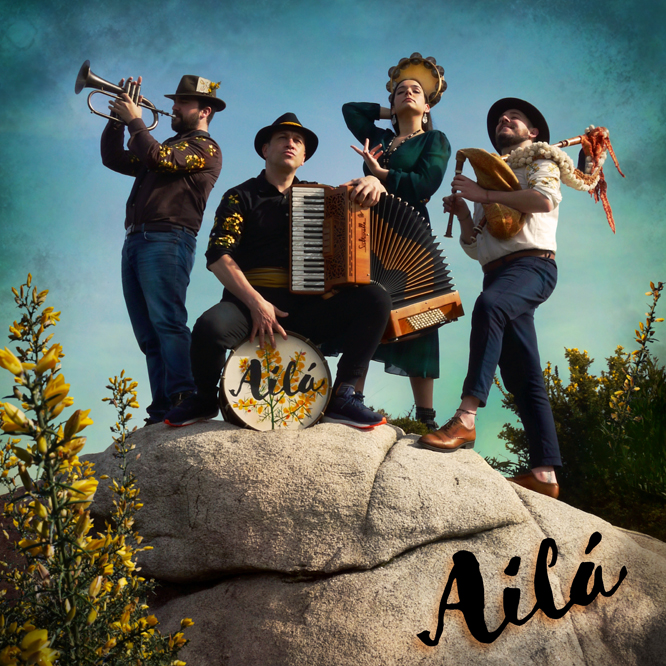 Ailá
● FOLK · GALICIAN MUSIC > Band on galiciantunes
Ailá is a proposal inspired by the historical collections of the orally transmitted songs of Galicia. A proposal designed to dance and enjoy Galician music from a contemporary perspective.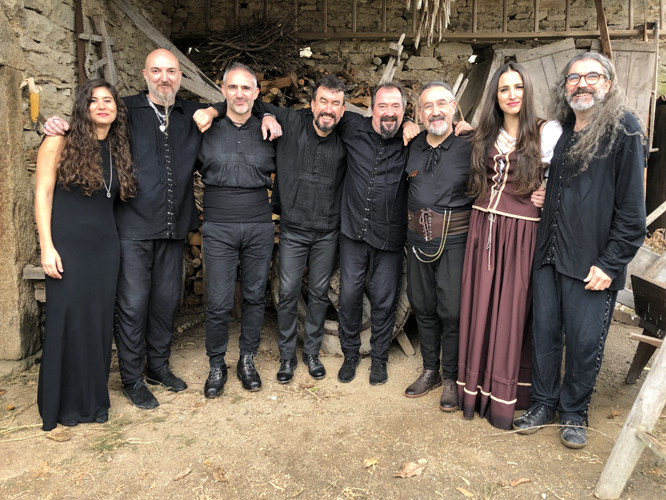 Luar na Lubre
● FOLK · CELTIC MUSIC > Band on galiciantunes
After three decades of successful career, 19 albums published, and more than 1.700 concerts performed in more than 30 countries, Luar Na Lubre has become one of the most international and reference groups in folk-celtic music.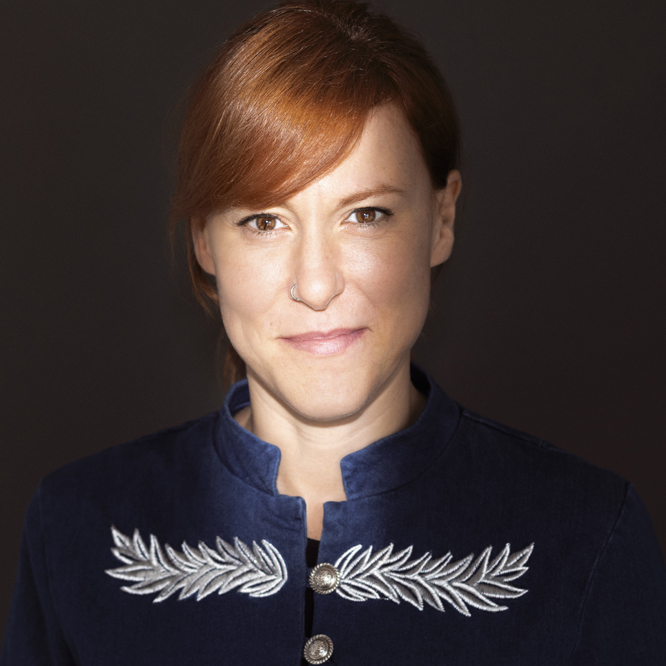 Sés
● SINGER-SONGWRITER > Artist on galiciantunes
Sés is a true underground phenomenon, considered a benchmark in the Galician music scene, in where she stands out for her charisma, the quality of her lyrics and her powerful live performance.
MUSICARTE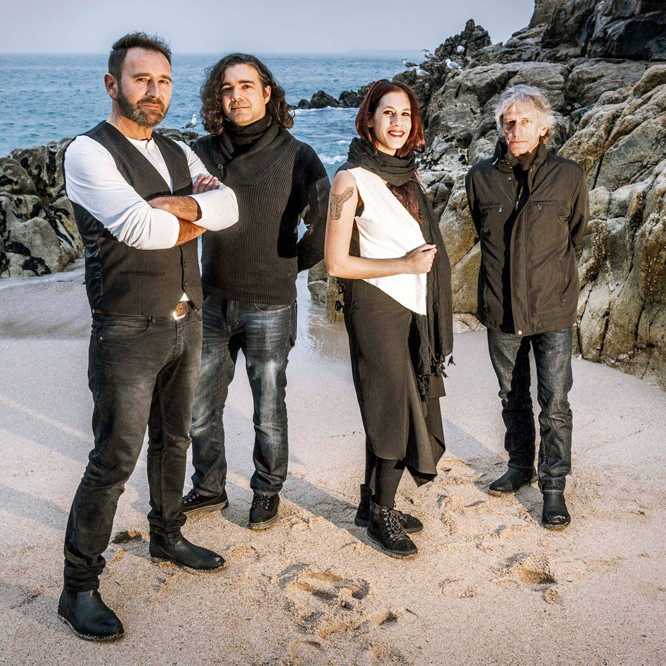 Adhara & Ritman
● FOLK · ROCK
A musical project that arises from the roots. With Galician as a voice and a instrumentation based on the folk roots of our land, we decided to mix it with Latin music, reggae, swing, soul, and mainly, rock.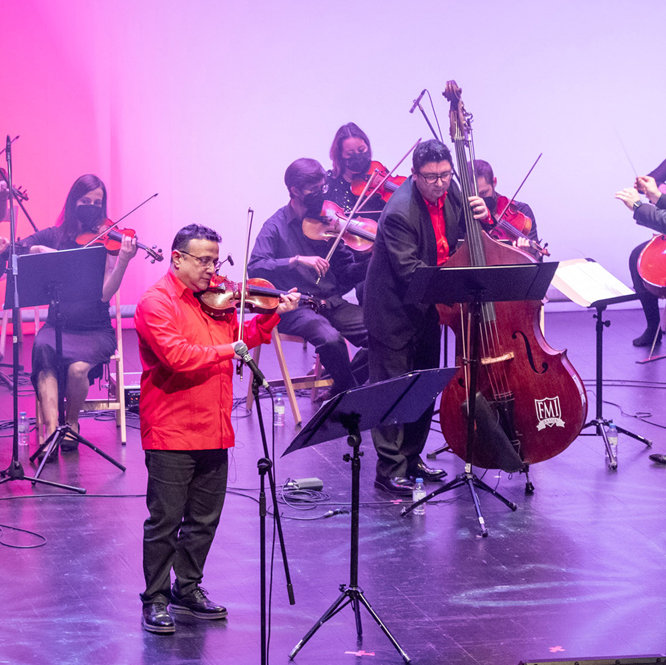 Eduardo Coma. Quinteto Cimarrón
● LATIN JAZZ
The Cimarrón Quintet, based on Galicia, are five Cuban musicians with a solid classical training in prestigious music schools of the Island, mixing traditional rhythms and melodies and reinterpreting them in a jazz key.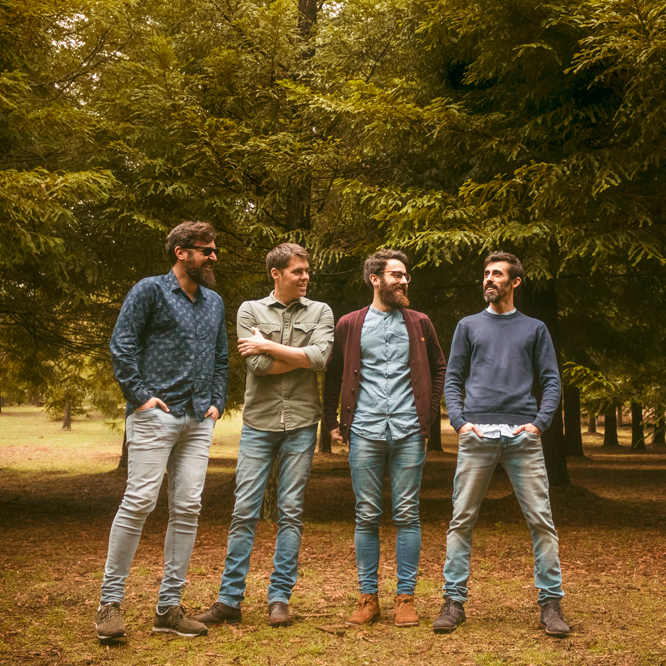 La Casa de los Ingleses
● INDIE > Band on galiciantunes
La Casa de los Ingleses is a pop band with simple and straightforward lyrics and a meticulous aesthetic, both in the melodies and on the stage; a sure punch that characterizes this group of young Galicians who wants to find a place within the music scene thanks to their good songs.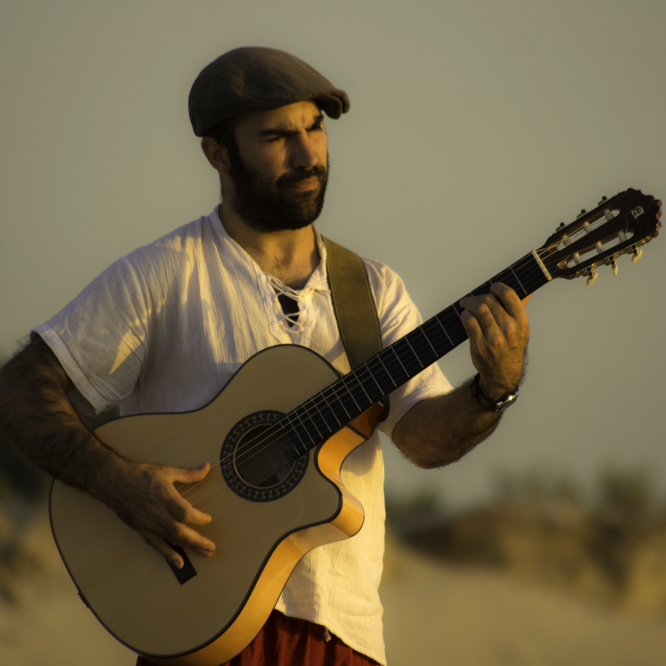 Robert Pier
● WORLD MUSIC
Musician from A Coruña who began his career at a very early age in bands of different genres such as pop, rock, reggae or manouche jazz, besides playing a wide diversity of guitar styles. He does musical events and leads the project MIP, where he develops his talents.
NALGURES
https://www.facebook.com/people/Nalgures/100057088974765/
Álvaro Iglesias
● FOLK > Artist on galiciantunes
The quintessential double bass player in celtic folk music.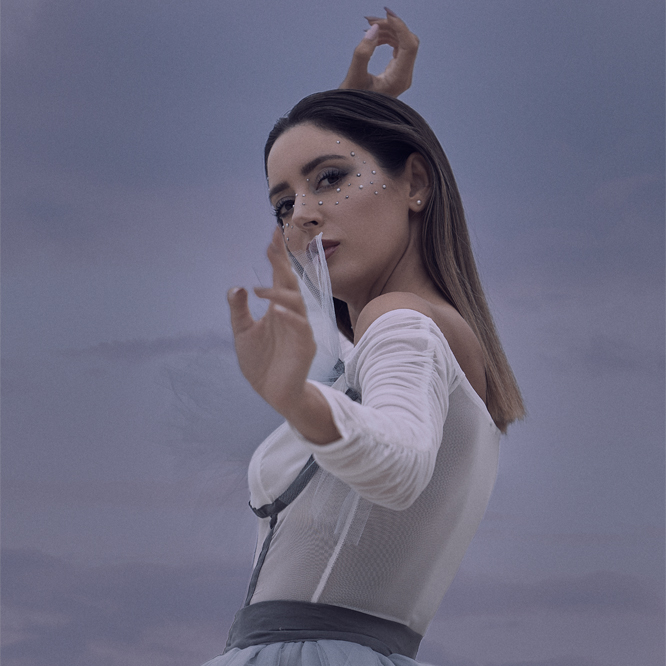 Andrea Pousa
● POP
Andrea created a job that connects the origin with the present.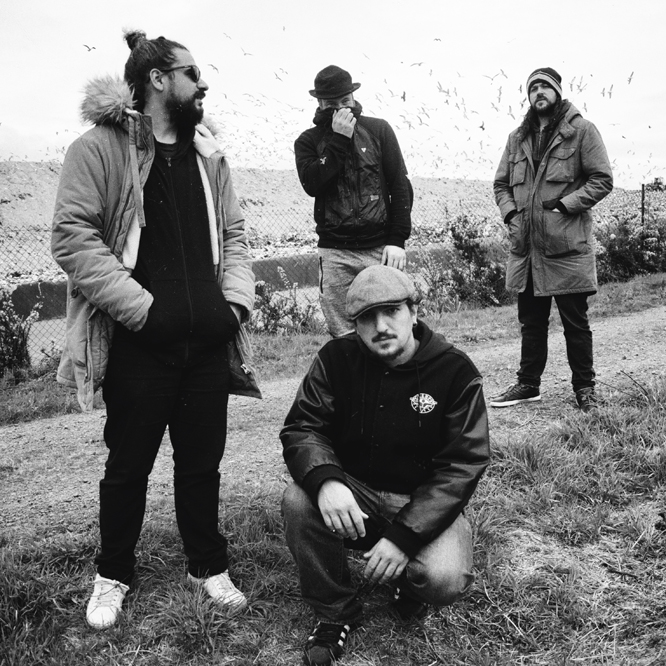 Dios Ke Te Crew
● HIP-HOP · URBAN > Band on galiciantunes
Considered one of the most influential bands within the Galician music scene and the cornerstone of hip-hop made in Galicia.
Fixe Trío
● WORLD MUSIC
Fixe Trío are songs of the world, an Atlantic trip through a universe of original compositions.
SonDeSeu
● FOLK > Band on galiciantunes
Europe's first folk orchestra.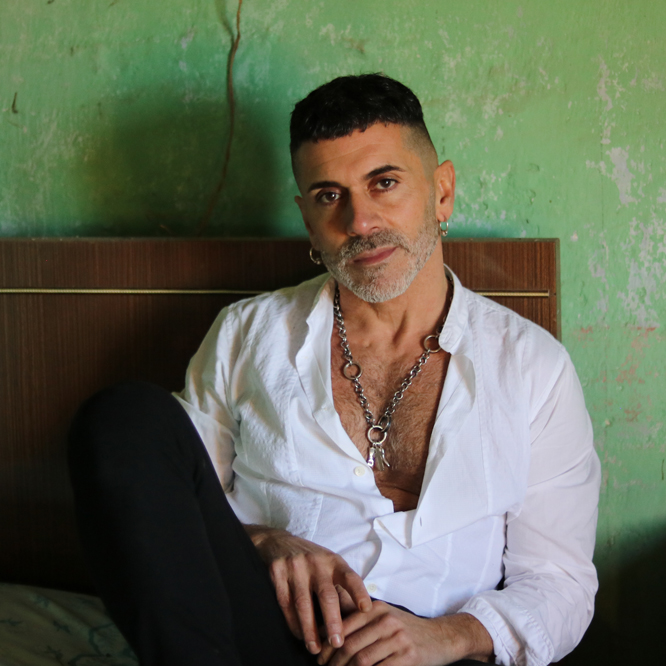 Xisco Feijoó
● FOLK > Artist on galiciantunes
"Peixe" is each and every one of us: unique and inimitable.
NORDESÍA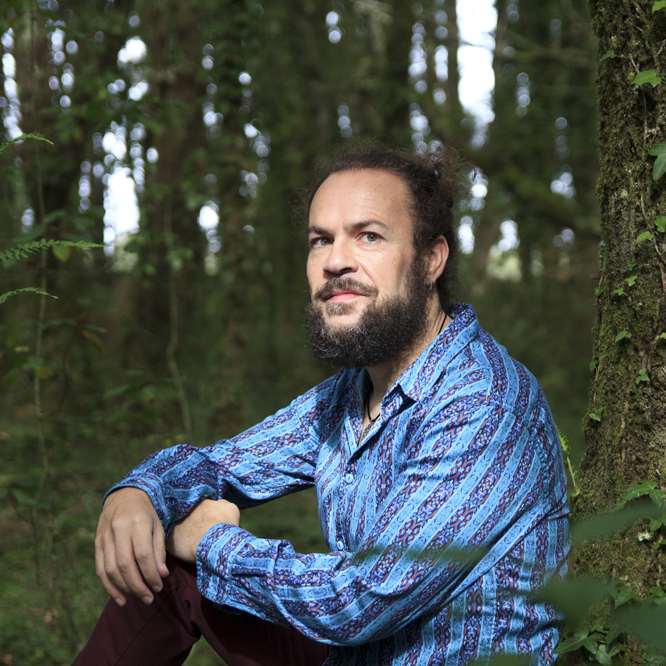 Abe Rábade
● JAZZ ROOTS > Artist on galiciantunes
Abe Rábade releases "Botánica", fourteen original compositions dedicated to the native vegetation of Galicia. Together, they make up a field of vision open to the world that blends the rural with the urban.
A Pedreira
● VANGUARD FOLK
The voice of Marful, Chouteira or Nordestin@s makes her solo debut with "Segmento Cantábrico", a progressive folk album that mixes music, poetry and spoken word.
PLAYPLAN
https://playplan.es/es/playplan-cultural-es/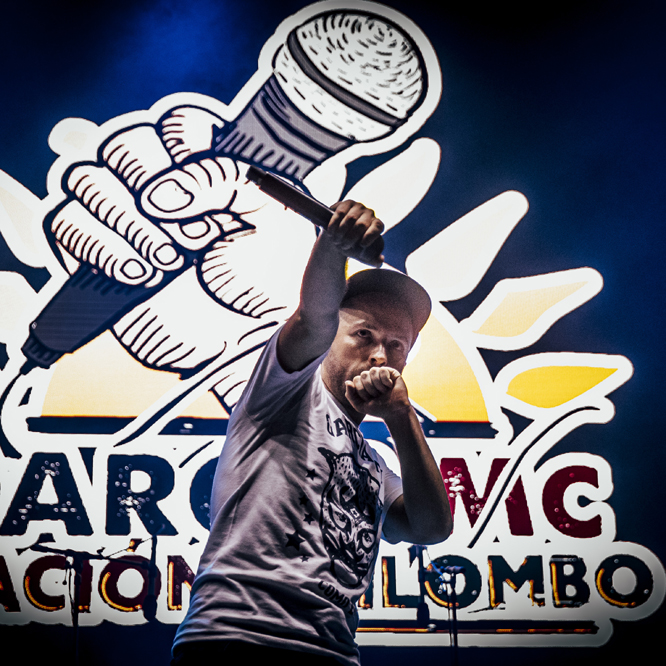 García MC & Nación Quilombo
● HIP-HOP · WORLD MUSIC > Artist on galiciantunes
García Mc & NQ unfolds pure eclecticism skillfully mixing world music with reggae, Latin, hip-hop… and the word as the center of it all, yarned with mastery in an absolute immersion of beats.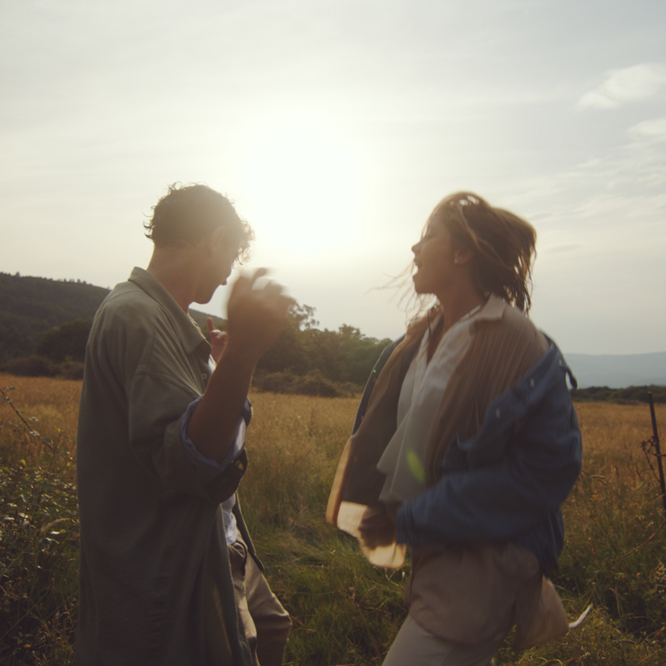 Lamontagne & PicoAmperio
● FOLK · URBAN · ELECTRONIC > Band on galiciantunes
A crossover between recited medieval verses over a hip-hop background, loads of flow and counterculture tints.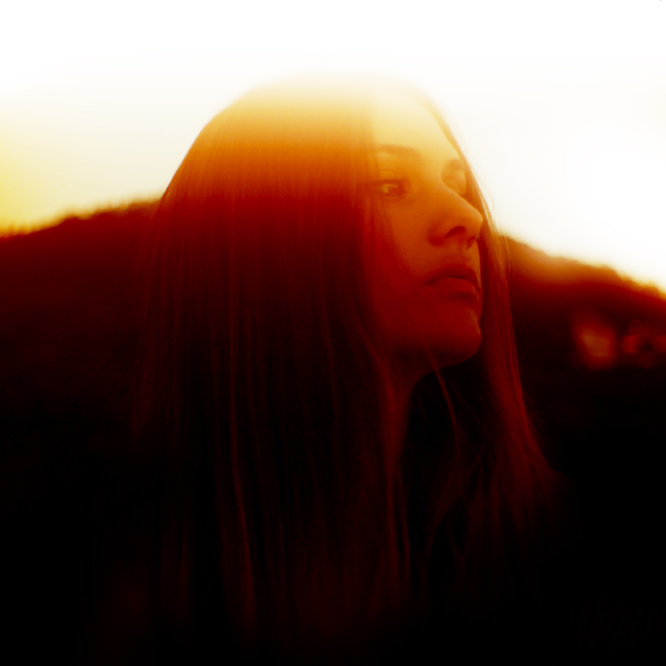 Sabela
● POP · ROCK > Aritist on galiciantunes
The crossroads of ambient sounds of her voice with electronic elements calm the electric guitars down and the rhythmic section becomes more important in creating more intense emotions. It is a caress that embraces the serenity and the rawness in the same space.
SonDaRúa
● RAP > Band on galiciantunes
Irony, musicality and Galician oral popular tradition mixed with combative, social and political hip-hop.
Tanxugueiras
● FOLK · URBAN · ELECTRONIC > Band on galiciantunes
Tanxugueiras, the (r)evolution of the Galician tradition. Tanxugueiras are three cantareiras (singers) for a new decade. They are the only ones able to reread the sounds of a millenary tradition, and mix them with urban sounds closer to electronic or trap music. Their energy, their empowerment and their vocal virtuosity are the best examples of their innovative style.
XACOBE MARTÍNEZ ANTELO
http://www.xacobemartinezantelo.com/


Orquesta Galega de Liberación
● JAZZ AND IMPROVISED MUSIC
Real time composition large Ensemble from Galicia, Spain. Avantgarde and contemporary Orchestra based on improvised music and live composing. 3 albums available on every platform.
Sumrrá
● JAZZ AND IMPROVISED MUSIC > Band on galiciantunes
Power Jazz Trio from Galicia, Spain. 23 years together. 7 albums. Hundreds of concerts all over the world. 2022 Spain Jazz Award as best consolidated Band.
aRi[t]mar
JAU